Thrilling MTB downhill trails in the heart of the Gardena Trail Arena
Venture into the legendary Dantercepies bike park on the renowned Sellaronda MTB Tour.
The iconic Dantercepies bike park is part of the Gardena Trail Arena and is located along the well-known Sellaronda MTB Tour. It consists of two easy trails, which are highly attractive to downhill MTB enthusiasts.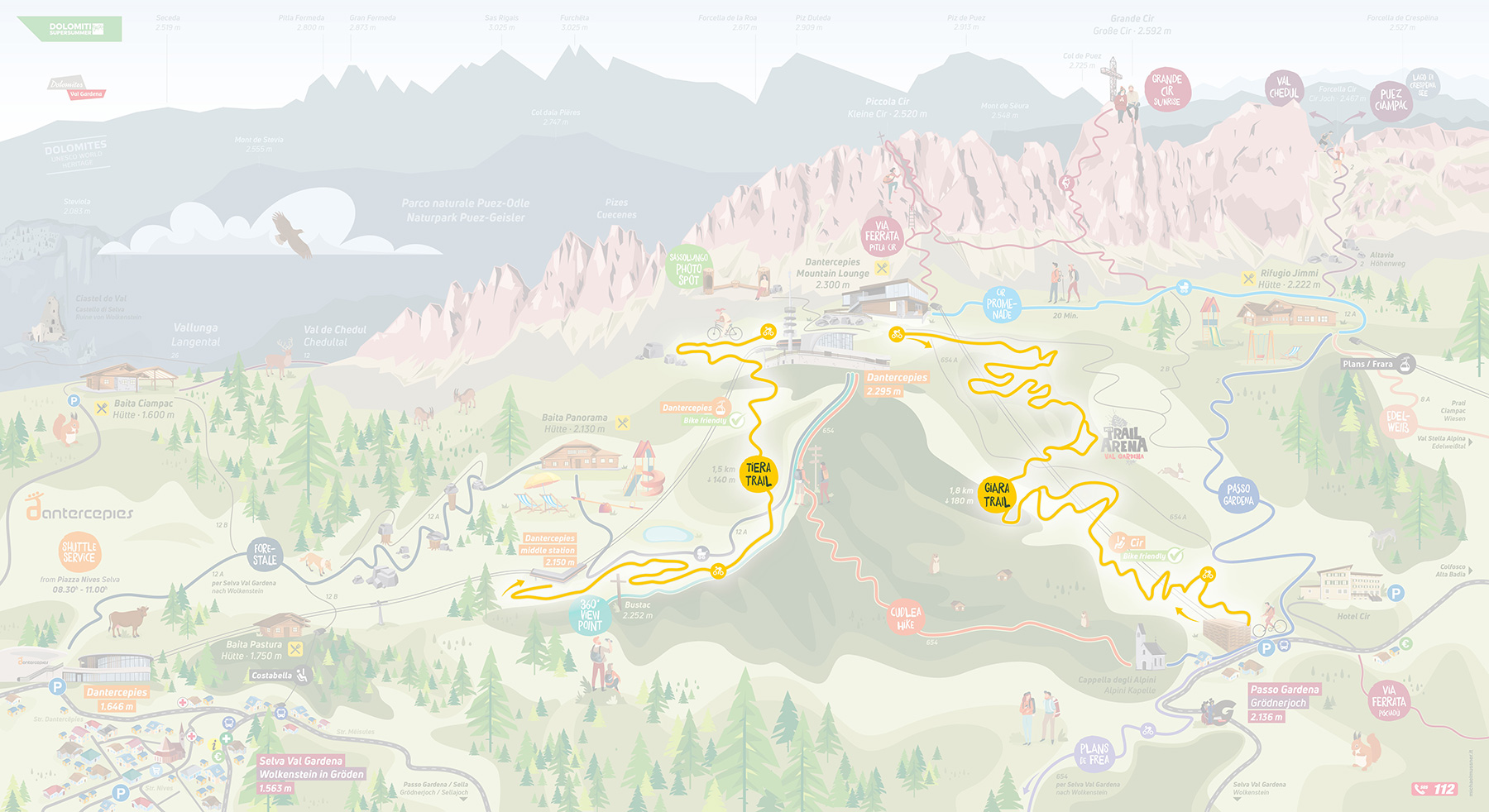 + Giara Trail - facile
Bike trail che da Dantercepies monte porta al Passo Gardena, ripetibile con la Seggiovia Cir. Fondo ghiaioso

Start: Dantercepies mountain station(2300 m)
Length: 1,6 km
Height difference: 160 m
+ Tiera Line - easy
The Tiera Line runs from Dantercepies mountain to the intermediate station, starting with an easy jump line, followed by an enjoyable flow that's suitable for all levels. Gravelly terrain at base of trail.

Start: Dantercepies mountain station (2300 m)
Length: 1,4 km
Height difference: 140 m